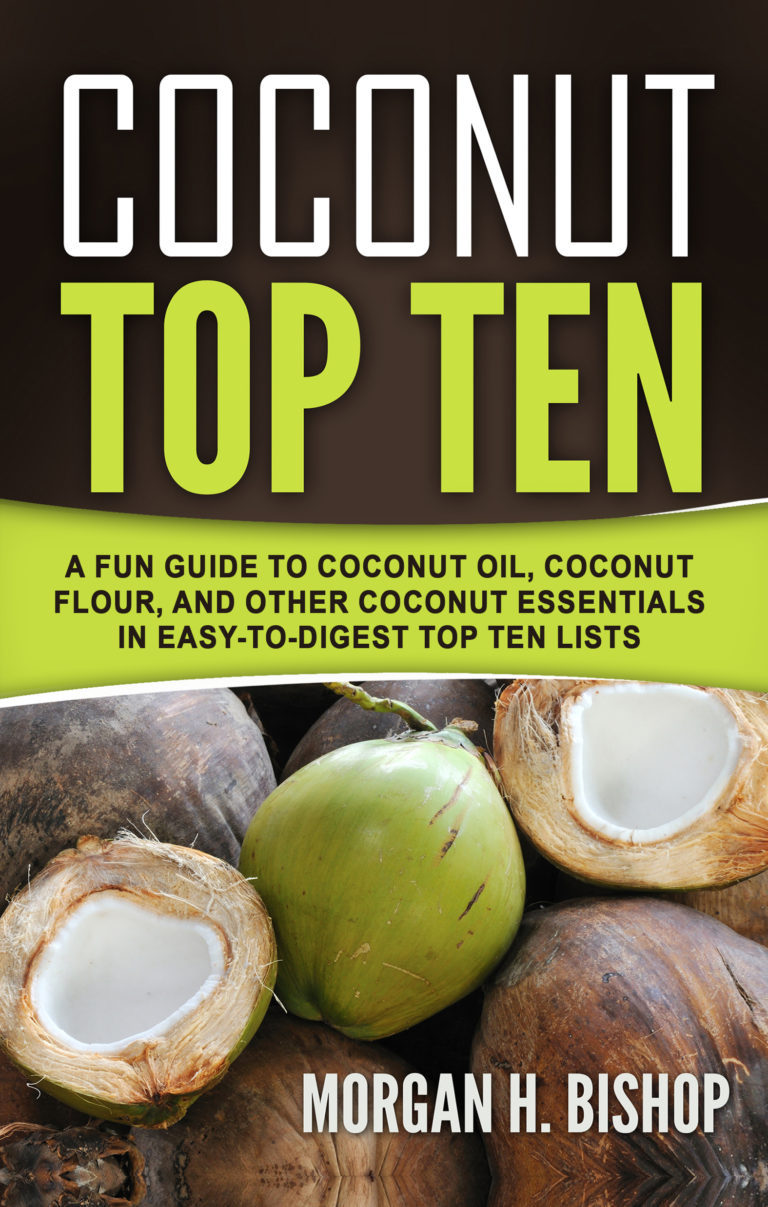 What separates Coconut Top Ten from many other books on the subject is that the entire story of the coconut is told and the book covers every aspect of the coconut. These facts are all told with documentation that allows for further inquiry and ensures that you are getting the full story. But unlike other books on coconuts, this one is not dry. Coconut Top Ten also includes tasty, original recipes.The book is lightened with humor and the Top Ten format makes it simple to use whether you want to devour it in one sitting or nibble at it in bite-size chunks.
This book explores the benefits of coconuts as a healthy addition to any diet, as an ingredient in healthcare products for hair and skin, and in a variety of other uses. The book begins with the origin of the coconut. It goes on to provide scientifically based facts that explain why coconuts are helpful in reducing belly fat, stretch marks, and wrinkles, along with other health benefits. Among the more surprising tidbits are descriptions of the utilization of the coconut in warfare, rituals, and art. The book also includes dozens of coconut-based recipes for appetizers, entrees, drinks, and desserts. Its top-ten format makes it easy to read and valuable as a reference book. Coconut Top Ten is a treasure trove for coconut lovers and those interested in learning about the most versatile of superfoods.
In this book you will learn:
The History of Coconuts
Beauty Tips using coconuts
Coconut Health Benefits
The Science Behind what makes coconuts an important food and remedy
More than 40 original coconut recipes
Buy now in ebook or print format!